Happy Post Thanksgiving Amigos + a Reno Update!
Hola Amigos! I hope that all of our American friends, family and followers had an amazing Thanksgiving filled with love, laughter and fun - and of course, good food! We had a great first Thanksgiving in Costa Rica. Surprisingly :), US Thanksgiving is not a holiday widely celebrated in Costa Rica. It was pretty cool actually. Everything was open including banks and restaurants. We celebrated with the friends that we introduced you to in Blog # 2. They are from Denver, CO and fell in love with Costa Rica while on vacation this past summer. They closed on their new home last week here in Playas del Coco and will return here permanently in June. We can't wait for the Frys to get here full time! Here is a video of Jonathan being a great sport and taking his medicine when Jack "iced" him. Poor Jonathan was so confused, but took it like a champ.
Fun fact: Before moving to CR in July, I forgot Smirnoff Ice existed. If you remember about 10+ years ago, there was a whole thing where people would sneak up to someone and hand them a Smirnoff Ice and say "YOU GOT ICED" and that poor sucker would have to drop to a knee and chug it. Maybe you don't remember because you and your friends are not immature children, but me and mine are. It was terrible and you were always on high alert hoping to ward off an attempted icing. Well here in CR, Smirnoff is very popular. Every bar and grocery store carries it and people drink it a lot. Well Rebecca and I have brought Icing back and before you can say anything...YOU ARE WELCOME! Jack and Fi are here for it and are now the most ruthless "Icers" in Central America. See below:
Our Thanksgiving was very much like a traditional US one. We had Turkey (some of the ingredients were a little difficult to find, but it turned out delicious - hopefully you followed Rebecca's brine recipe with your own turkey because it turns out A-MAZ-ING!!), stuffing, green beans, mashed potatoes, cranberry sauce and of course pies... Some amazing differences were that we saw monkeys in the trees outside of our friend's neighborhood who were loud and very playful. It is so amazing to see monkeys out in the wild. I love it so much... Check out our Howler Monkey amigos aqui!
We have been in CR now for about 5 months and to see monkeys is amazing, but not super uncommon. However, seeing cows walk down the street of a gated residential community like Coco Bay Estates was kind of weird and a CR first for the Murrays. It was a very cool Costa Rican Thanksgiving surprise. No idea who the cows belonged to, where they were going or where they came from There are no farms or barns near where we were, and it remains a Thanksgiving mystery.
All in all, it was a great success. We missed our families and friends at home, but are settling in to our new environment and making new traditions as a family. We look forward to spending Christmas at home in the US with our families in the Carolinas and Pennsylvania! Get the Tawny Port ready!
Pura Vida is the word/phrase of the day! I was reminded earlier this week that not everyone knows the significance of Pura Vida. Literally translated it means Pure Life, but in Costa Rica it means a lot more. It is Hello, Goodbye, Thank you, How are you, and You're welcome all in one. It is versatile and is used all over the Country. If anyone ever comes to Costa Rica, Pura Vida willl be the phrase you would hear most often. It is a fitting phrase for Costa Rica given it's natural and unspoiled beauty, as well as the Country's focus on health, outdoor activity and conservation. It is a beautiful term and I use it often. Pura Vida Amigos! Nos Vemos!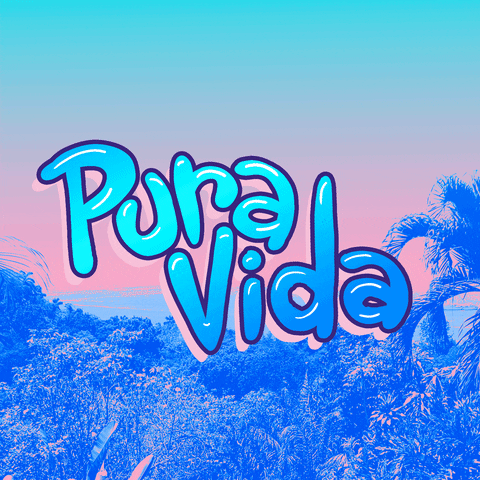 Now I'll pass it off to Rebecca for a quick house update!
Hello My Friends,
The renovations are coming along nicely! All of the plumbing rough-ins have been completed and there is even tile being installed! The stairs are being fabricated and cabinets should be going in by the end of the week! Here are some progression photos over the last two weeks:
We are excited to start moving in next week and will be sure to update you with more pictures when we do!